star wars princess leia
MAY THE FORCE BE WITH YOU!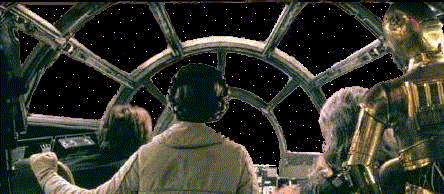 MUSIC ANIMATION BY
KALI MARCUM
STAR WARS-PRINCESS LEIA-HOTH GEAR-KENNER COLLECTION-NEW- carrie fisher as princess leia http://bit.ly/mQhmwU
THE KENNER COLLECTION PRESENTS…..
A 12 INCH PRINCESS LEIA
IN HOTH GEAR~!!!~
STAR WARS ACTION COLLECTION
REBEL ALLIANCE
FIRING REBEL BLASTER WITH PROJECTILE~!!!~
FULLY POSEABLE~!~!~!
AUTHENTIC STYLE CLOTH OUTFIT-PERFECT FILM RENDERING!!!
IN HER HOTH GEAR, ARMED WITH HER FIRING REBEL BLASTER
PRINCESS LEIA
IS A STUNNING PRESENCE~!!!~
FINE DETAIL AND PRESENTATION OF COLORS BRING THIS 12 INCH KENNER COLLECTION FIGURE
Of princess leia
TO LIFE~!!!~~!!!~
A PERFECT FIND FOR YOUR ASTUTE STAR WARS COLLECTIBLE COLLECTION~!!!!!~
A FINE GIFT FOR EVEN THE HARD TO FIND GIFT PERSON~~!~~
GET PRINCESS LEIA TODAY…..FOR FILM RE-ENACTMENT, YOU CAN DO NO BETTER!!!!!
IN BOX THAT IS SQUARED AND UNMARRED. PLASTIC WINDOW IN FRONT AND TOP IS CLEAR AND UNBLEMISHED. THE FIGURE, ACCESSORIES AND INTERIOR ARE PRISTINE AND NEW, UNOPENED AND FACTORY SEALED~!!!~
GREAT CARE WILL BE TAKEN TO ASSURE YOUR COLLECTIBLE A SAFE JOURNEY~!~!~!
THIS GREAT COLLECTIBLE HAS BEEN SEALED IN AN AIR TIGHT PLASTIC PROTECTIVE PACKAGE TO PRESERVE ITS CONDITION~!~!~!
FROM STORAGE AND UNUSED, THIS IS THE ACTUAL PHOTO, AS WE DO NOT USE STOCK FOOTAGE FOR STAR WARS ITEMS~!~!~!
PLEASE FEEL FREE TO ASK US ANY QUESTIONS ~!~!~
NEW, UNOPENED AND IN PRISTINE CONDITION. BOXED WITH PLASTIC DISPLAY WINDOW.
PRINCESS…..
PRINCESS…..
DON'T WORRY…..MY BLASTER IS CHARGED AND I STAND ALERT~!~!~!
QUICK WE MUST FIND A GOOD VANTAGE POINT TO FERRET OUT THE ENEMY~!!!!!~
WE ALWAYS COMBINE SHIPPING~!~!~!~!~!~!~!
we always combine shipping~!!!~
WE INVITE YOU TO HAVE YOUR SOUND ON AS THERE IS MUSIC FOR YOU AS YOU PERUSE OUR MANY LISTINGS~!!!~
WE ALWAYS COMBINE SHIPPING~!!!~
WE INVITE YOU TO SEE OUR FEEDBACK TO VIEW OUR STORES PHILOSOPHY~!~!~! FIND OUR EBAY STORE: jojoke
twitter
@jojokejohn @lovethemtoyz
blogger-blogspot:
spikusyo
netlog
tumblr
and
our youtube:
MrJojokellc
ALSO TAKE A PEEK:
CROSSöEYED CAT CöLLECTION
WE SEAL YOUR ITEMS IN AIR TIGHT PLASTIC TO PRESERVE THEIR CONDITION AND PROTECT ON THEIR SOJOURN TO YOUR HOME~!~!~!
PLEASE PERUSE OUR E-BAY STORE WE'VE OVER 400 ITEMS AND ADD NEW ITEMS OFTEN~!~!~!
WE INVITE ALL INTERNATIONAL BUYERS~!~!~!
CUSTOMS FEES ARE BUYERS~!!!~
PLEASE SUBSCRIBE TO OUR E-MAIL NEWSLETTER TO KEEP YOU UPDATED+!+!+!+
WE HAVE BEEN COLLECTING TOYS AND COLLECTIBLES FOR YEARS AND LOOK FOR THE THE MOST UNIQUE, UNUSUAL, BIZARRE, COOL, COLLECTIBLES WE CAN FIND, THIS IS A NEVER-ENDING QUEST THAT WE LOVE~!~ WE LOOK FOR BOTH VINTAGE AND CURRENT COLLECTIBLES THAT CAN ADD TO, COMPLETE OR JUST BE SOMETHING YOU "JUST GOTTA HAVE"~!~ WE ALWAYS STRIVE TO GIVE YOU THE BEST PRICE WE CAN….. WE KNOW, "ONE MAN'S TREASURE IS ANOTHER MAN'S POISON" NONETHELESS, IF IT'S UNIQUE, COOL OR BIZARRE…WE LOVE IT AND WE HOPE YOU DO ALSO~!!!~ WE ARE ALWAYS OPEN TO SUGGESTIONS AND WANTS OF OUR ESTEEMED CUSTOMERS AND LOVE TO HEAR FROM YOU~!~!~ HAVE A SMOOTH DAY~!~ SMILES JoJokeNV