MAY THE FORCE BE WITH YOU!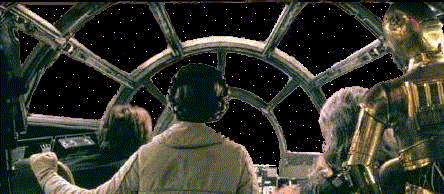 MUSIC ANIMATION BY
KALI MARCUM
STAR WARS-PRINCESS LEIA -JABBA'S SLAVE-KENNER 1997-NEW-IN SLAVE OUTFIT-RARE~!~ CARRIE FISHER BECAME A STAR WARS SIREN AFTER THESE SCENES
FREE SHIPPING~!!!~
Princess leia
Organa
As jabba's prisoner~!!!~
Kenner-1997
Freeze frame -OF THE SCENE OF PRINCESS LEIA AS A SLAVE IN JABBA'S COURT FROM THE FILM~!!!~action slide
Superb condition for this classic and rare star wars collectible~!~!~!
Princess leia organa disguised as the bounty hunter boushh, infiltrated jabba's palace as part of a small rescue team to rescue han solo~!!!~
PRINCESS Leia was captured and forced to endure the status of jabba's slave until the opportunity to escape present itself to PRINCESS leia~!~!~!
Excellent detail of PRINCESS leia from Kenner 1997,in the slight slave outfit, bringing princess leia to life~!!!~!!!~!!!~
A must for your star wars collectible collection!!!
WITH NO DOUBT the perfect gift for a princess leia and /or avid star wars fan~!~!~!~!~!
On card that is flat and unmarred. The plastic bubble is clear, unblemished and intact. The interior and contents are utterly flawless and new, unopened and factory sealed~!!!~
NEW, UNOPENED AND IN PRISTINE CONDITION. ON CARD WITH PLASTIC BUBBLE AND FACTORY SEALED!!!
THERE MUST BE SOME WAY TO ESCAPE JABBA'S COURT~!~?~!~?~!
AHAH!!! HERE IS THE WAY~!~!~!
WE ALWAYS COMBINE SHIPPING~!~!~!~!~!~!~!
we always combine shipping~!!!~
WE INVITE YOU TO HAVE YOUR SOUND ON AS THERE IS MUSIC FOR YOU AS YOU PERUSE OUR MANY LISTINGS~!!!~
WE ALWAYS COMBINE SHIPPING~!!!~
WE INVITE YOU TO ASK ANY QUESTIONS AND SEE OUR FEEDBACK TO VIEW OUR STORES PHILOSOPHY~!~!~! FIND OUR EBAY STORE: jojoke
twitter
@jojokejohn @lovethemtoyz
blogger-blogspot:
spikusyo
netlog
tumblr
and
our youtube:
MrJojokellc
ALSO TAKE A PEEK:
CROSSöEYED CAT CöLLECTION
WE SEAL YOUR ITEMS IN AIR TIGHT PLASTIC TO PRESERVE THEIR CONDITION AND PROTECT ON THEIR SOJOURN TO YOUR HOME~!~!~!
PLEASE PERUSE OUR E-BAY STORE WE'VE OVER 400 ITEMS AND ADD NEW ITEMS OFTEN~!~!~!
WE INVITE ALL INTERNATIONAL BUYERS~!~!~!
CUSTOMS FEES ARE BUYERS~!!!~
PLEASE SUBSCRIBE TO OUR E-MAIL NEWSLETTER TO KEEP YOU UPDATED+!+!+!+